15 Days, Beyond The Aleutian Isles
on Crystal Endeavor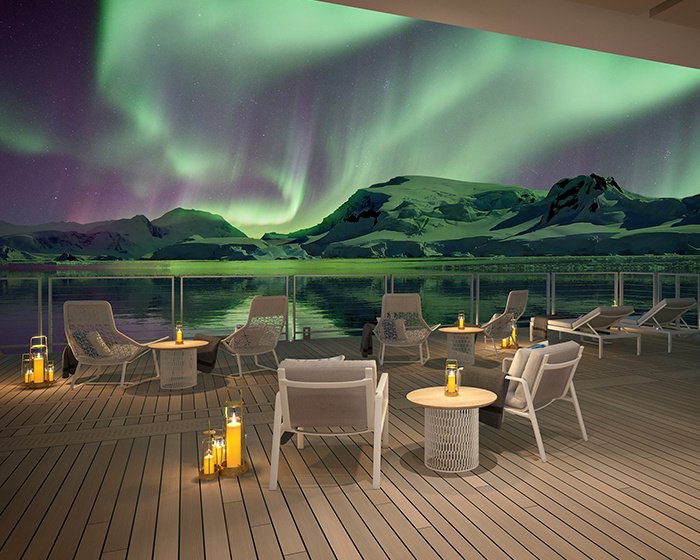 Photo Credit: https://www.crystalcruises.com/ships/crystal-endeavor
15 Days, Beyond The Aleutian Isles
Deep green forests, icy blue glaciers and strikingly monochrome orcas paint the scenery in remote corners of Alaska and the Aleutian Islands.

Since the beginning, Crystal has been the standard-bearer for excellence in luxury travel, remaining the undisputed choice among the savviest world travelers. Today, we are redefining it altogether, expanding the possibilities for our guests with choices, experiences and luxuries unmatched in the industry. By Ocean, River, Yacht, Expedition and Air, each Crystal Experience is designed to showcase the world and its wonders in the most remarkable ways. Join us as new adventures unfold...


| Day | Destination | Arrive | Depart |
| --- | --- | --- | --- |
| Wed | Seward (for Anchorage), US | | 06:00 PM |
| Thu | Homer, US | | |
| Fri | The Triplets, US | | |
| Fri | Kodiak, US | | |
| Sat | Semidi Islands, US | | |
| Sat | Chignik, US | | |
| Sun | Unga Spit, US | | |
| Sun | Unga Island, Aleutian Islands, US | | |
| Mon | Unimak Island,Aleutian Islands, US | | |
| Tue | Dutch Harbor, US | | |
| Tue | Baby Islands, US | | |
| Wed | St.George Island, Pribilof Isl, US | | |
| Wed | St.Paul Island, Probilof Islan, US | | |
| Thu | St.Paul Island, Probilof Islan, US | | |
| Fri | St. Matthews Island, US | | |
| Fri | Cruising The Bering Sea | | |
| Sat | Nome, US | | |
| Sun | Little Diomede Island, US | | |
| Tue | Anadyr, RU | | |
| Tue | Crossing Dateline - Lose 1 day | | |
| Wed | Anadyr, RU | | |